Plane makes emergency landing alongside Allen highway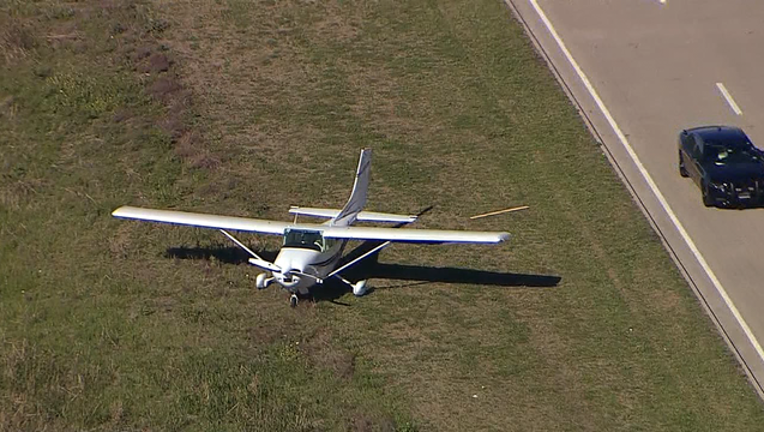 ALLEN, Texas - A small plane made an emergency landing on a road Thursday morning in Allen.
The single-engine Cessna lost power during flight. The pilot was in contact with the control facility at DFW but determined he would not make it to an airport.
The pilot landed the plane on the service road of Highway 121 between Custer Road and Exchange Parkway.
The pilot was the only person on board, and no one was hurt.