Motorcyclist thrown from bike on Dallas High Five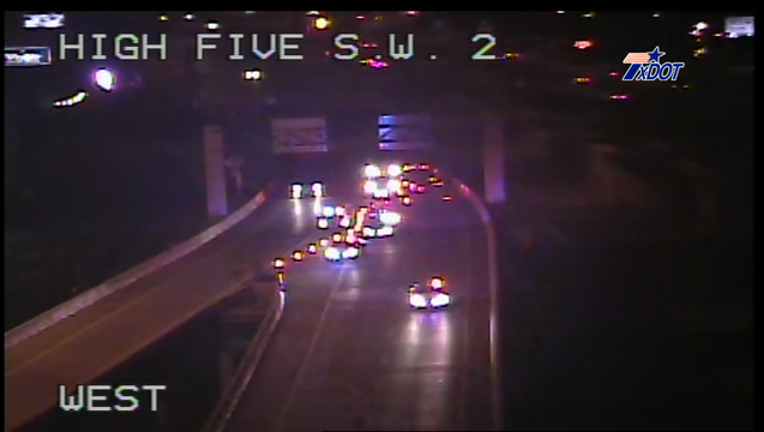 DALLAS - A motorcyclist who lost control on the Dallas High Five was thrown from his bike and critically injured Wednesday morning.
The crash happened around 3:30 a.m. on the westbound Interstate 635 ramp to northbound Central Expressway.
Police said passing motorists reporting finding the damaged motorcycle on the ramp with no rider. First responders searched the area for about 45 minutes before finding the man along a barrier wall on eastbound I-635.
The 43-year-old man was taken to a local hospital. He was breathing on his own but unconscious at the time, police said.