House Minority Leader Pelosi criticizes Trump in Texas trip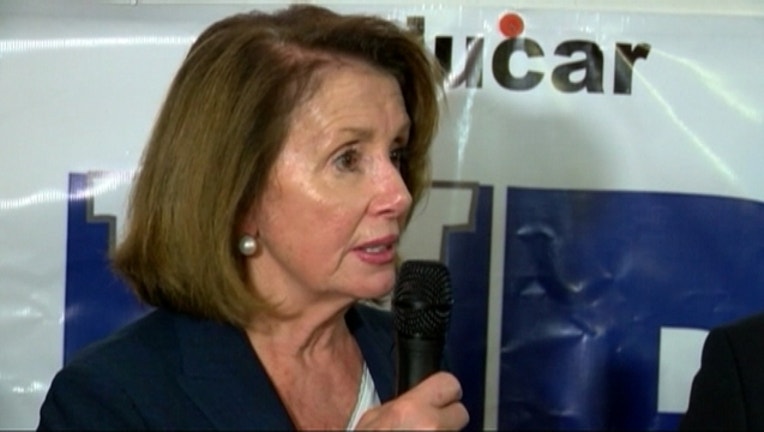 McALLEN, Texas (AP) - House Minority Leader Nancy Pelosi says President Donald Trump's push to expand a border wall in Texas is an "immoral initiative" that must be stopped.
Pelosi during a visit Saturday to South Texas criticized White House immigration policies, including Trump's travel ban that bars new visas for people from six majority Muslim nations.
The Democrat from California made a number of stops in the McAllen area, including to centers providing social services to immigrants.
Pelosi says she took an oath to protect the U.S. Constitution and the rights it confers not only on U.S. citizens but also those who step on U.S. soil.
The Monitor newspaper reports she was met with criticism during her visit, with one man asking why Democrats didn't push for immigration reform when they controlled the U.S. House.