2020: Poll finds Trump would lose to Biden, Sanders, Warren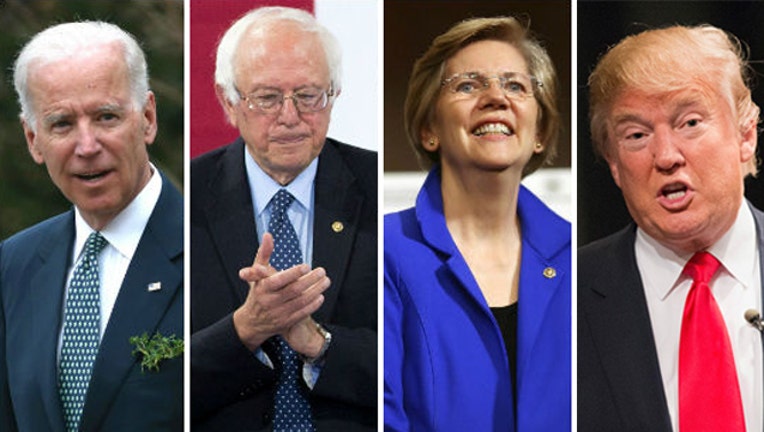 As the Trump presidency nears the six month mark this week, a new poll shows Donald Trump would lose to multiple different Democratic candidates in a very early poll of presidential matchups for 2020.
Former Vice President Joe Biden fares best against Trump, in polling conducted by Public Policy Polling released on Tuesday. Biden beats Trump 54 to 39 in the poll.
Sen. Bernie Sanders (I-Vt.) beats Trump by 13 points, 52 to 39. Sen. Elizabeth Warren (D-Mass.) leads Trump by 7 points, 49 to 42.
Trump would tie with Facebook CEO and founder Mark Zuckerberg, who has been touring the country but hasn't declared any kind of candidacy, 40 to 40.
The same round of polling by PPP finds Trump with a 41 percent approval rating.
The poll was conducted July 14 – 17 and surveyed 836 registered voters. PPP is a Democratic polling firm based in Raleigh, North Carolina.