2 dead after Kaufman County boat accident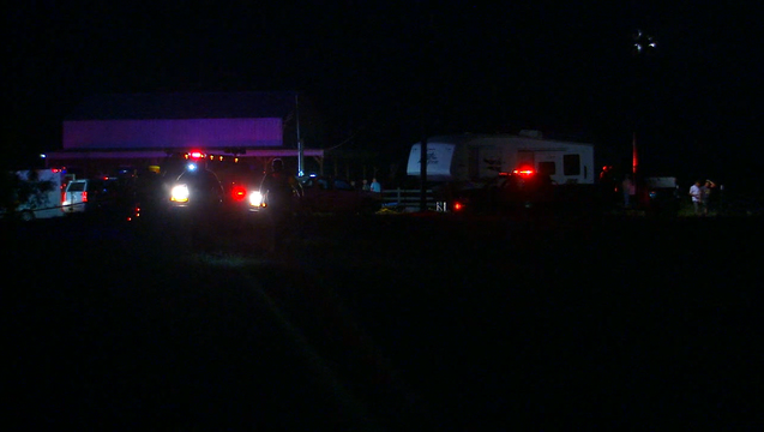 KAUFMAN COUNTY, Texas - Two people are dead after a boat accident near Terrell Wednesday night.
The Kaufman County Sheriff's Office said five people including two children were in a boat on a private pond off County Road 243 and 246, just north of Terrell near the Hunt County line.
The boat started taking on water and flipped. Two people who were on the shore swam out to try to rescue those in the boat.
No one from the boat was hurt but the two men drowned. They've been identified as 51-year-old Eric Knight and 32-year-old Brandon Stayton.
The accident is still under investigation.