Texas-Arlington routs Akron 85-69 in NIT second round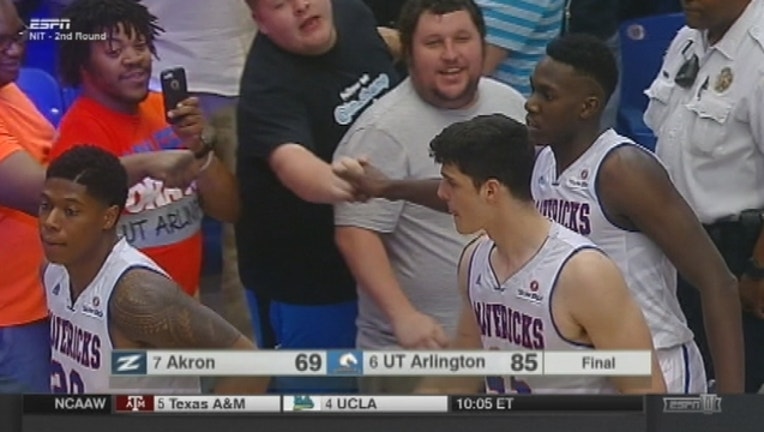 ARLINGTON, Texas (AP) - Kaelon Wilson scored 18 points and Texas-Arlington routed Akron 85-69 on Monday night in the second round of the NIT.
No. 6 seed Texas-Arlington (27-8) will play the Cal State Bakersfield-Colorado State winner in a quarterfinal. The Mavericks have won 14 straight at home.
Wilson was 7 of 9 from the floor. Kevin Hervey and Erick Neal added 13 points apiece for the Mavericks, who shot 53 percent from the floor and made 12 of 29 (41 percent) from long range.
Jimond Ivey scored 14 points to lead No. 7 seed Akron (27-9). Kwan Cheatham Jr. chipped in 11 points.
Texas-Arlington had a double-digit lead with 3:33 left in the first half, led 39-26 at the break and the Zips didn't get closer. The Mavericks had their largest lead, 77-46, with about eight minutes left.