Rob Gronkowski sneaks into North Texas high school stadium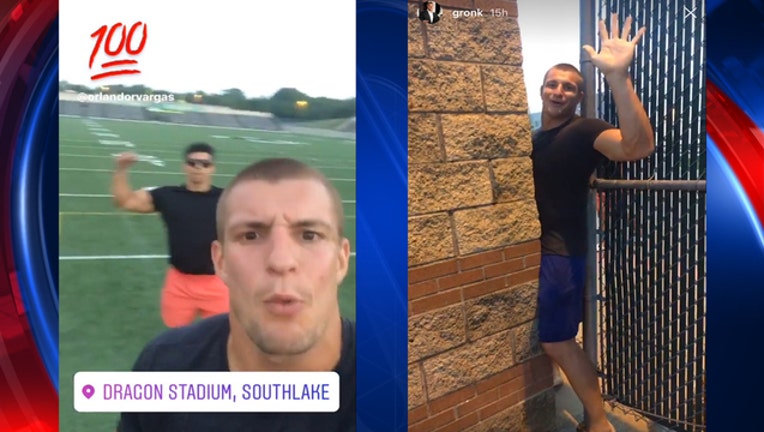 Rob Gronkowski works on his craft every day, even if it involves sneaking onto a North Texas high school football field.
The New England Patriots' superstar tight end posted a video on his Instagram story of himself and a couple of friends on a football field, with the tag of "Dragon Stadium, Southlake".
"We snuck into some random high school baby, cause we gotta get that work in. No days off!" Gronkowski screamed at the camera.
He also posted a second video, of him squeezing between a gap between a fence a brick wall, exiting the stadium. In that video, Gronkowski thanks Southlake Carroll for a great workout.
The Southlake Carroll Dragons went 10-2 last year, but they probably wouldn't mind if Gronk suited up for them on a Friday night next season.