Rangers turn 3 Rays miscues into 4-3 win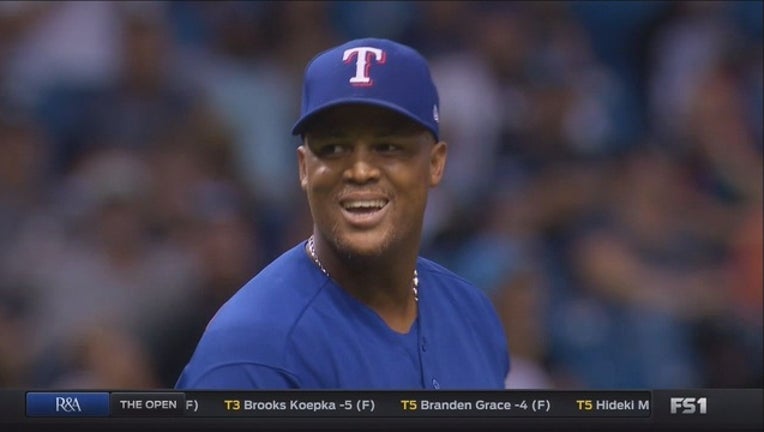 ST. PETERSBURG, Fla. (AP) - Texas turned three Tampa Bay miscues into a three-run sixth inning and the Rangers beat the Rays 4-3 on Saturday night.
The Rangers took a 4-3 lead during the decisive sixth when two runs scored after center fielder Mallex Smith misplayed Adrian Beltre's two-out deep fly ball, and Beltre scored on two wild pitches by Chris Archer with Mike Napoli at the plate.
Elvis Andrus, who entered the series hitless in 16 at-bats, homered in his second consecutive three-hit game for the Rangers, who have won two straight following a five-game skid.
Andrew Cashner (5-8) gave up three runs and four hits over six innings. Alex Claudio, the third Rangers reliever, got four outs for his fourth save.
Claudio went two scoreless innings in Texas' 4-3, 10-inning win over the Rays Friday night to get his second win.
Archer (7-6) allowed four runs, four hits and struck out 11 to set a team record with his 24th career game with double-digit strikeouts. game. David Price had 23 double-digit strikeout games with the Rays.