Hamels struggles in return, Indians rally to top Rangers 15-9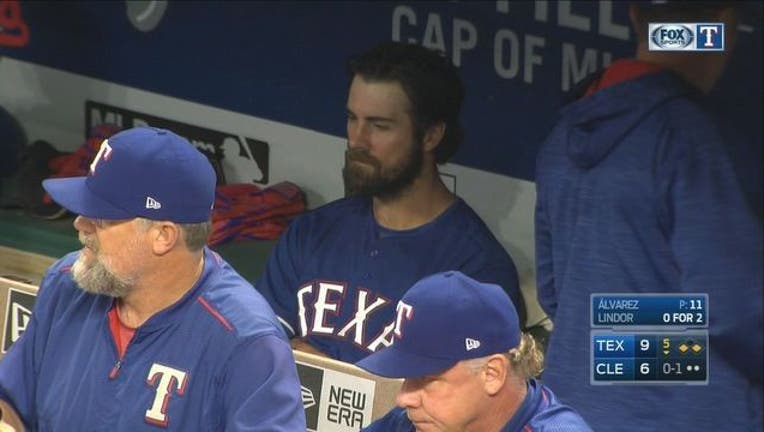 CLEVELAND (AP) - Francisco Lindor, Lonnie Chisenhall and Carlos Santana each had three RBIs to help the Cleveland Indians rally from a seven-run deficit and beat the Texas Rangers 15-9 on Monday night after manager Terry Francona left the game because he wasn't feeling well.
The Indians came back after trailing 9-2 in the fourth inning to avoid their first four-game losing streak since 2015.
Cleveland did not provide any other details about Francona, who presented Rangers first baseman and former Indian Mike Napoli with his American League Championship ring before the game. Bench coach Brad Mills came out to fetch starter Carlos Carrasco in the fourth inning.
The Indians scored a run in the fourth, four in the fifth, took the lead with five in the sixth and added three in the seventh.
Bryan Shaw (2-2) pitched 1 1/3 scoreless innings for the win. Tanner Scheppers (0-1) allowed all three batters he faced to reach the base.