Faedo fabulous again, Florida beats TCU to go to CWS finals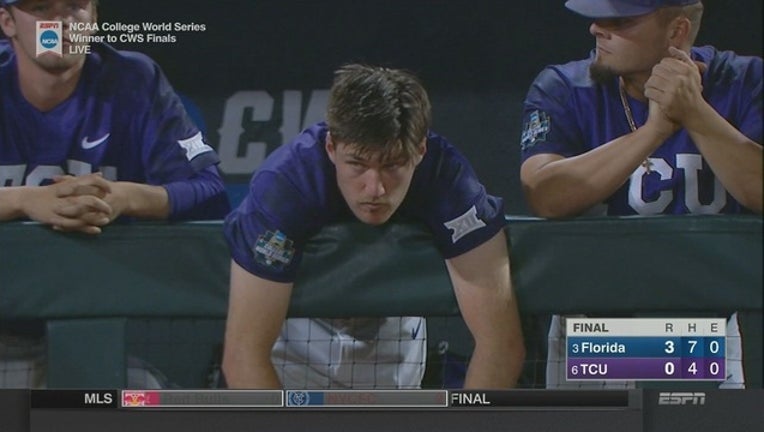 OMAHA, Neb. (AP) - Alex Faedo pitched three-hit ball for 7 1/3 shutout innings in a second straight strong performance against TCU, and Florida moved to the College World Series finals with a 3-0 win Saturday night.
No. 3 national seed Florida (50-19) will play No. 4 seed LSU (52-18) in the best-of-three finals beginning Monday night. TCU (50-18) had beaten the Gators 9-2 on Friday to force the winner-take-all bracket final and the teams' third meeting in a week.
Faedo (9-2) struck out 11, just as he did last Sunday in a 3-0 win over the Horned Frogs. Michael Byrne finished for his 18th save.
The Gators had struggled on offense since they arrived in Omaha, but with Faedo holding down the Frogs they were able to muster enough against Jared Janczak (9-2).
Florida will be playing for its first national championship in baseball.