Dozier base-clearing double pushes Twins past Rangers 3-2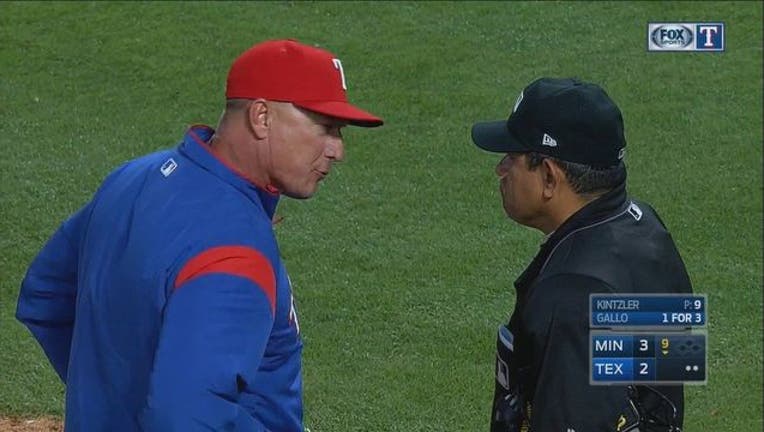 ARLINGTON, Texas (AP) - Brian Dozier hit a bases-clearing double and the Minnesota Twins beat Texas 3-2 on Monday night, ending the Rangers' AL-best four-game winning streak.
Dozier's two-out double in the fifth came after Martin Perez (1-3) walked the bases loaded, giving free passes to the three of the bottom four batters in the Twins lineup. Dozier had only three RBIs his first 17 games this season.
Those were the only walks and runs allowed by Perez in his six innings.
Phil Hughes (3-1) allowed two runs on six hits over six innings. The right-hander, who has won all three of his road starts this season, struck out two and walked one.
Brandon Kintzler worked the ninth for his fifth save in as many chances. The right-hander hasn't allowed a run in his 9 1-3 innings over nine appearances.
The Rangers (9-11), the AL West champion the past two seasons, missed a chance to reach .500 for the first time this year. They were coming off a four-game series sweep against Kansas City.