Barnes' late basket, steal put Mavs past Clippers, 97-95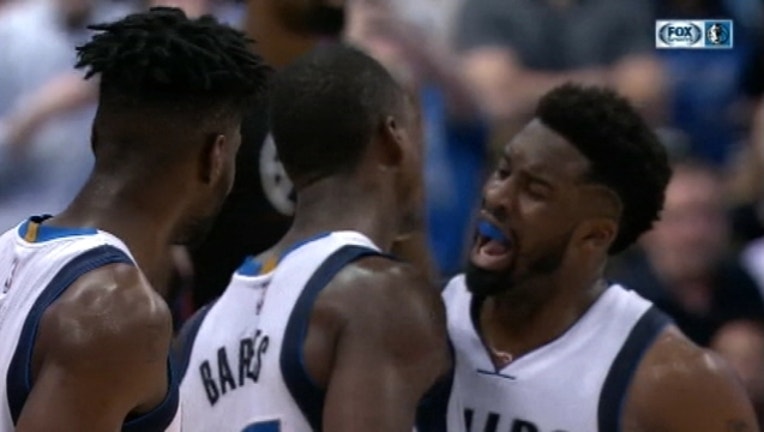 article
   DALLAS (AP) -- Harrison Barnes made the go-ahead basket, then stole the ball from Blake Griffin with 3.9 seconds left as the Dallas Mavericks beat the Los Angeles Clippers 97-95 on Thursday night.
 
   Barnes made a 14-foot jumper with 1:06 remaining for the game's 11th lead change, making it 96-95. After he stripped Griffin, Wesley Matthews made a free throw with 0.9 seconds to play before J.J. Redick missed a 3-point attempt that would have won it at the buzzer.
 
   Griffin scored 21 points, including nine in a row in the fourth quarter, but the Clippers had their three-game winning streak snapped. Dallas, battling from behind for a playoff berth, had lost four of six.
 
   Seth Curry led Dallas with 23 points. Barnes finished with 21 and Dirk Nowitzki had 14.
 
   DeAndre Jordan had 14 points and 18 rebounds for the Clippers. Chris Paul scored 15 points and Austin Rivers had 13.