Where to score a free doughnut for National Donut Day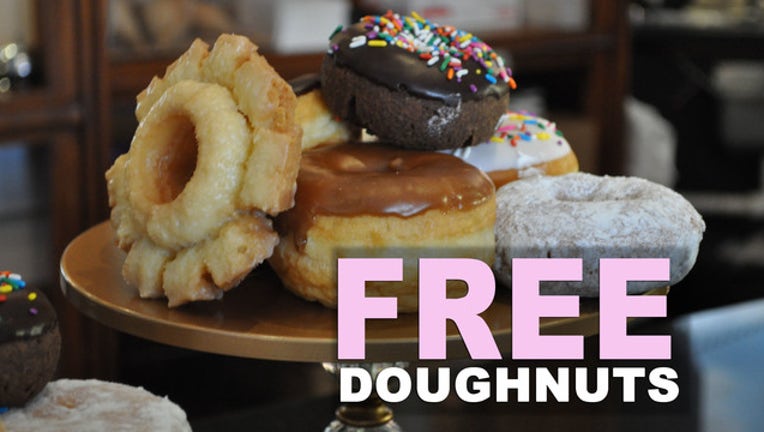 It's National Doughnut Day and there are celebrations at doughnut shops across the country.
Dunkin Donuts is offering a free classic doughnut with the purchase of a beverage. Classic donuts include the vanilla cake batter, glazed, strawberry frosted, chocolate frosted, vanilla frosted, chocolate cake, Boston creme, jelly and old fashioned. 
Krispy Kreme is offering a free doughnut, any doughnut, no purchase necessary. 
Shipley Do-Nuts is giving away a free glazed doughnut with purchase between 5 a.m. and noon. at participating locations. 
Hypnotic Donuts in Dallas will have random boxes marked for free gift cards and t-shirts through 2 p.m.
The Dallas and Fort Worth VA hospitals will distribute over 1,000 doughnuts from Glazed Donut Works to veterans and their caregivers between 9 and 11 a.m. The event pays tribute to the Salvation Army for popularizing doughnuts in America.
During World War I, Salvation Army volunteers used wine bottles as rolling pins and leftover flour to make doughnuts, which they fried in soldiers' steel army helmets.
When the soldiers returned home from the war they encouraged American bakeries to add the virtually unknown sweet treat to their menus, according to a release.
The Salvation Army Lewisville Service Center is also handing out doughnuts to first responders at all Flower Mound and Lewisville fire stations and police departments between 6 a.m. and noon.