UK increasing terror threat level, believes another attack imminent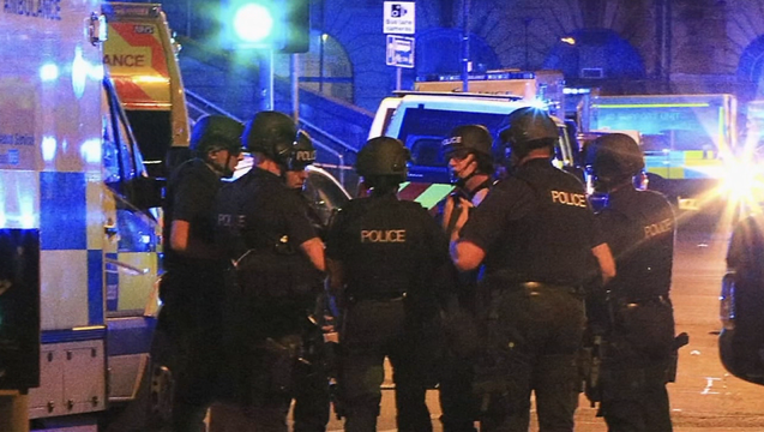 LONDON (AP) - Prime Minister Theresa May says Britain's threat level from terrorism has been raised to critical -- meaning an attack may be imminent.
May says Salman Abadi, the suicide bomber who killed 22 people at a concert in Manchester, may have been part of a bigger network.
She said Abadi was born and raised in Britain.
The level previously stood at the second-highest rung of "severe" for several years.
May said critical status means armed soldiers may be deployed instead of police at public events such as sports matches.
Investigators hunted Tuesday for possible accomplices of the suicide bomber who attacked an Ariana Grande concert in Manchester, killing 22 people and sparking a stampede of young concertgoers, some still wearing the American pop star's trademark kitten ears and holding pink balloons.
The Islamic State group claimed responsibility for the Monday night carnage, which counted children as young as 8 among its victims and left 59 people wounded. British police raided two sites in the northern English city and arrested a 23-year-old man at a third location.