Two injured in early morning shooting in Arlington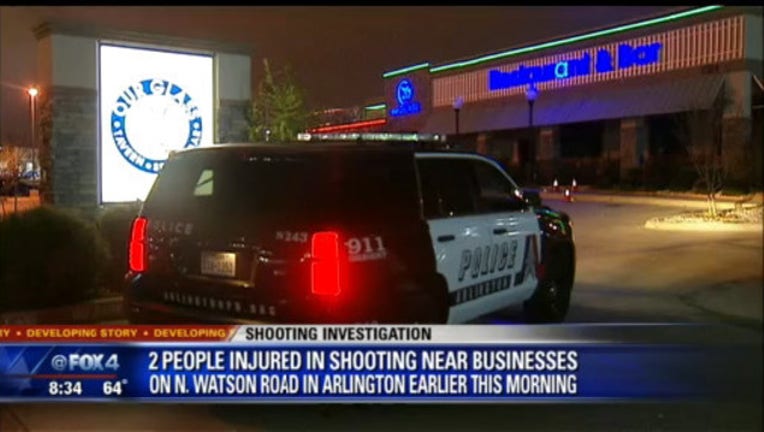 Arlington police are investigating an early morning shooting that may have five different crime scenes.

Police were notified of the crimes just after 4:00 a.m. Saturday. They happened outside of several businesses on North Watson Road, near Highway 360, Arlington police said.

Two people were shot and taken to local hospitals,  police said.

Police are still investigating.