Testimony in Fort Worth officer's appeal expected to finish Friday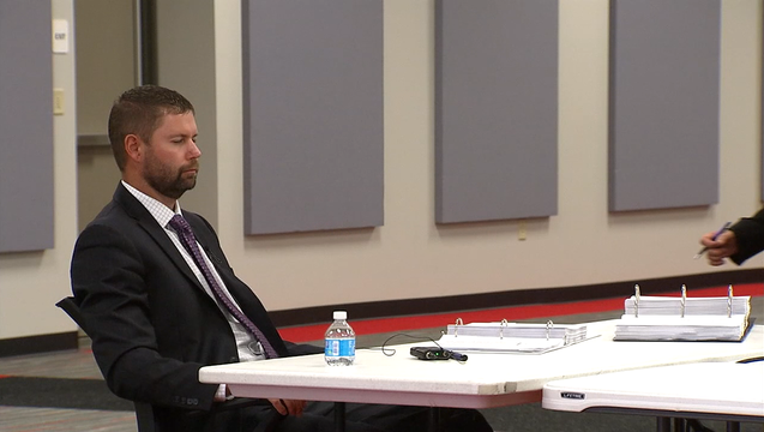 FORT WORTH, Texas - It was another busy day of testimony as Fort Worth Police Officer William Martin appealed his suspension over a controversial arrest. A viral video shows Officer Martin arresting Jacqueline Craig and her two daughters.
A neighbor who saw what happened before and after Martin arrived on scene and an internal affairs detective testified on Thursday in front of an independent arbitrator.
Gary Ray Ryan recalled December 21, 2016, and the events leading up to the viral video arrest. He lives on the same block as Craig and tried to break up the escalating trouble between Craig's family and another neighbor accused of choking Craig's young son. That was before Officer Martin arrived and the cell phone video started.
"I did my best to separate them," Ryan said. "They made a lot of verbal threats to him as to what they were going to do."
The testimony was part of an effort to decide Officer Martin's appeal to restore lost wages from his 10-day suspension and to have the excessive force outcome removed from his record.
Thursday's witnesses also included the lead internal affairs investigator.  He was asked if two commanders involved in the IA investigation conspired against Martin.
Abdul Pridgen and Vance Keyes were demoted after the chief says they leaked Officer Martin's personnel files and body cam video. Both deny the allegations.
Testimony is expected to conclude on Friday.