Swimmer drowns in Grapevine Lake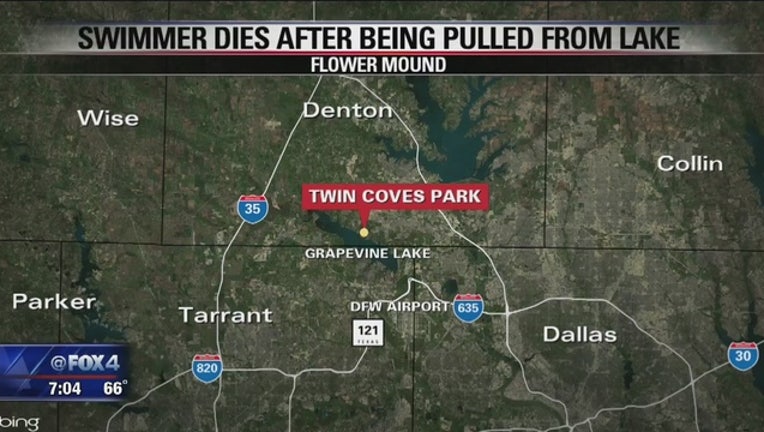 article
FLOWER MOUND, Texas - A man died after being pulled out of Grapevine Lake over the weekend.
Khua Hup was swimming with friends near Twin Coves Park in Flower Mound around 6:30 p.m. Sunday. He went under water and did not resurface.
The 23-year-old was in the water for half an hour before he was found. He was rushed to the hospital but did not survive.
"It only takes seconds for someone to disappear below the water. Please wear a life jacket when you are on or near swimming areas, any one of our local reservoirs and specifically Grapevine Lake," the Grapevine Fire Department said in a release.