Suspected drunk driver flees scene of deadly crash near Dallas Love Field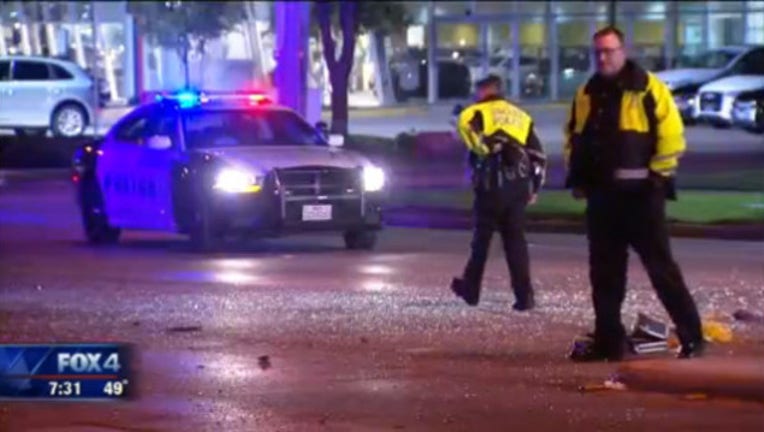 Speed and alcohol may be factors in a crash that killed one person in the Love Field area of Dallas Sunday morning.  
An SUV and a car collided on Lemmon Avenue around 2:30 a.m., not far from the Dallas North Tollway, Dallas police said.
The SUV driver was speeding and ran a red light at Mahanna Drive before running into the car. The car was pushed into a light pole, police said.
First responders had to use special equipment to cut a person out of the car. That victim was taken to a local hospital in critical condition and was later pronounced dead.
The SUV driver left his vehicle at the scene and was arrested at a nearby convenience store. He faces several charges, including intoxication assault, police said.
The crash is under investigation.