Spicer won't say whether Trump has confidence in Sessions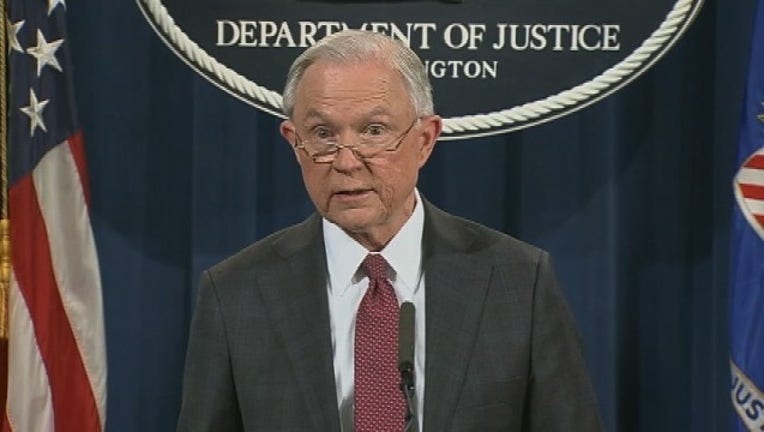 WASHINGTON (AP) - Top White House spokesman Sean Spicer won't say whether the president has confidence in Attorney General Jeff Sessions.
Spicer tells reporters that he has "not had a discussion" with the president on the topic.
He says, "if I haven't had a discussion with him about a subject, I tend not to speak about it."
Sessions recused himself from investigations into Russia meddling in the 2016 presidential election and possible ties between Moscow and Trump's campaign. That was after he failed to disclose a conversation with Russia's ambassador to the United States during his confirmation hearing.
The New York Times reports that the president has "grown sour" on Sessions, partially because he blames the recusal for the eventual appointment of a special counsel.
Trump has criticized the Justice Department on Twitter in recent days.