Shoplifting suspects hit other North Texas bike shops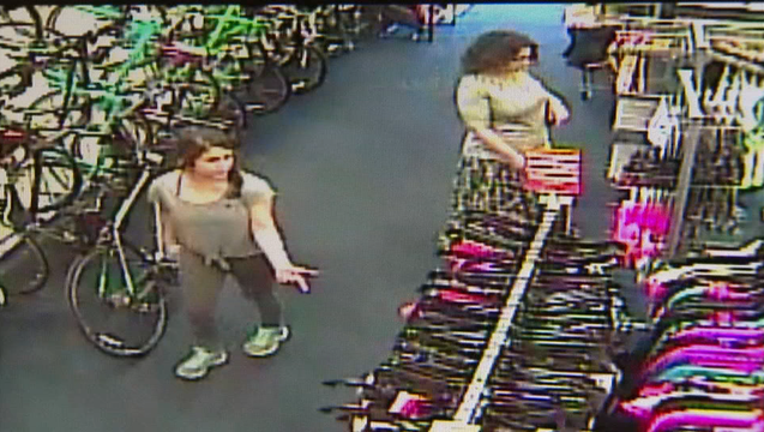 Two shoplifting suspects who used a child as part of their scheme have hit two other bike stores in North Texas.
Last week video at Bicycles Plus in Allen showed the suspects with a child, about 10-years-old, during a robbery that involved $3,600 in high end cycling clothing.
Two other stores now say they were hit by the same thieves on the same day.
Richardson Bike Mart in Richardson says the pair stole about $2,000 in bike shorts. For family-oriented businesses like the Bike Mart, it's distressing to see a child being caught up in this.
"The cyclists in this area, we all do outreach to communities," said Lewis Boudreaux, Richardson Bike Mart. "This particular store reaches out to churches and schools and stuff like that. Just to see something like that is not a part of our culture."
Bicycles Plus at Snyder Plaza in Dallas said the shoplifters took $2,500 worth of bike shorts and jackets. The store manager thinks the woman's skirt provided good cover.
"I think the clothing items are something small you can bundle up in a bag, or in this case, that woman's skirt and be able to walk out nonchalantly versus having a bike with a tag on it off the wall," said Jimmy Dowhin.
All three stores say they are now taking extra security steps to keep shoplifters from stealing clothing.