Oak Cliff man seriously hurt in drive-by shooting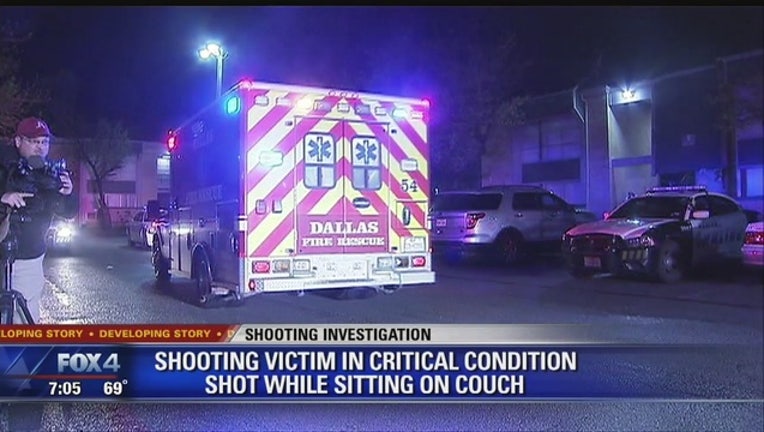 DALLAS - A man sitting on his couch was shot in the head in a drive-by shooting in Dallas.
The shooting happened just before 2 a.m. Monday at the Highland Park Apartments near Bonnie View and Simpson Stuart roads in south Oak Cliff.
Witnesses said an older gold car, possibly a Toyota Corolla, drove by and opened fire. A bullet came through the upstairs window and hit the man in the head while he was sitting on the couch.
The man is now in serious condition at the hospital.
Police believe the shooting may be related to an earlier disturbance the man was involved in. They are still looking for the suspects.