Maldives joins 4 other nations in cutting ties with Qatar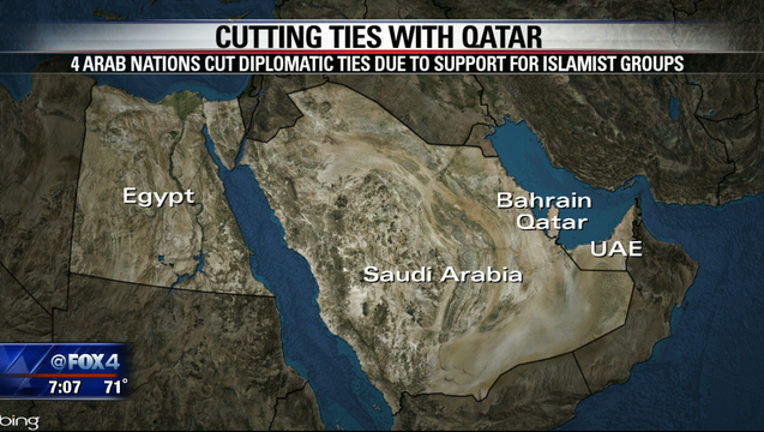 COLOMBO, Sri Lanka (AP) - Maldives has announced it is severing diplomatic ties with Qatar over its alleged support for Islamist groups.
It joined Bahrain, Egypt, Saudi Arabia and the United Arab Emirates in cutting diplomatic ties with Qatar on Monday and began withdrawing its diplomatic staff.
The foreign ministry said in a statement that Maldives has pursued a policy of promoting peace and stability in the Middle East, and the decision was made because of its firm opposition to activities that encourage terrorism and extremism.
Diplomatic relations between Maldives and Qatar began in 1984.
Maldives, a predominantly Sunni Muslim nation with 341,000 people, also grapples with extremism. It reportedly has one of the highest per capital rates of people going to fight in foreign wars.