How news networks plan to cover Comey's testimony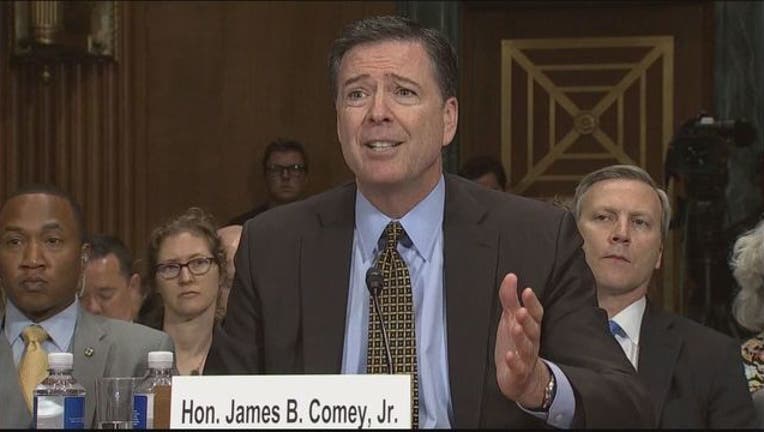 article
NEW YORK (AP) - With television networks setting aside regular programming to mark the moment Thursday, former FBI Director James Comey's testimony before Congress on the investigation into Russian meddling in the U.S. presidential election will be hard for most Americans to miss.
CNN has already kept a "countdown clock" to the start of Comey's appearance before the Senate intelligence committee on its screen for days. The moment has already drawn comparisons to past congressional appearances that riveted the country, from Watergate to Anita Hill's testimony at Clarence Thomas' Supreme Court confirmation hearing.
"This is one of those moments where much of the country may want to stop and watch," said Norah O'Donnell, part of the trio anchoring CBS' live coverage.
Comey is making his first public comments since being fired by President Donald Trump and, according to his prepared remarks, will talk about the president's efforts put the investigation behind him. CBS is one of several networks expected to air Comey's remarks and subsequent questioning by senators.
Lester Holt, Savannah Guthrie and Chuck Todd will be at the helm of NBC's coverage, scheduled to start at 10 a.m. George Stephanopoulos anchors at ABC. O'Donnell's fellow hosts at "CBS This Morning," Gayle King and Charlie Rose, will be in the lead at that network.
The Fox broadcast network, which airs news coverage much less frequently, will do so with Comey in a broadcast anchored by Shepard Smith. On the sister Fox News Channel, Bill Hemmer and Shannon Bream will co-anchor. Wolf Blitzer and Anderson Cooper are the helm at CNN, with Brian Williams and Nicolle Wallace filling that role on MSNBC.
C-SPAN will air the coverage on two of its channels. Facebook is offering live streams from several media outlets, including Buzzfeed, Townhall Media, Politico, The New York Times and Washington Post.
It's a big moment for the journalists, said O'Donnell, who used to cover Congress even before she got into TV.
"I feel the weight and responsibility of getting it right and conveying the details," she said.