House speaker blocks 'bathroom bill' from unrelated proposal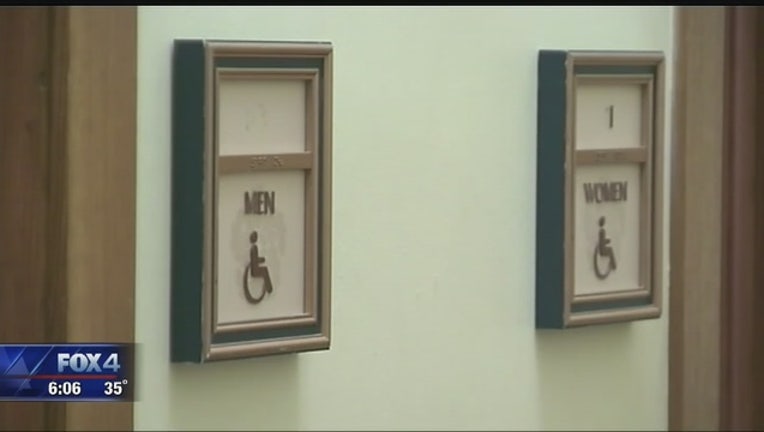 AUSTIN, Texas (AP) - The Texas House's Republican speaker has thwarted a tea party-backed effort to tack "bathroom bill" restrictions onto an unrelated measure regulating the agency overseeing oil and gas.
Rep. Matt Schafer of Tyler sought to ban transgender Texans from using public restrooms of their choice as part of a sweeping Railroad Commission bill. But House Speaker Joe Straus ruled Tuesday that the rule wasn't relevant.
Schafer and other conservative Republicans challenged Straus with pointed questions, but couldn't force a floor vote.
The Texas Senate already has approved a separate, full bill requiring transgender people to use public bathrooms based on their birth-certificate gender.
That proposal hasn't yet reached the House floor, but may not pass given the uproar and costly boycotts that followed North Carolina approving a similar law last year.