Grapevine Police investigate contest scammer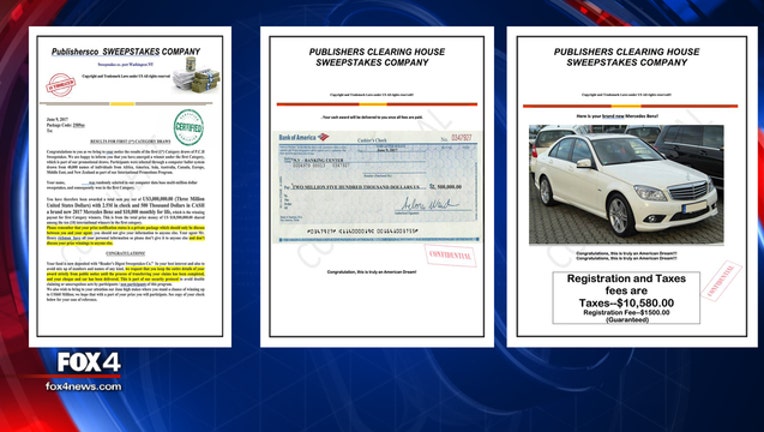 Grapevine Police are investigating the scamming of an elderly Grapevine woman.
A man who claimed to work for Publishers Clearing House called the woman, telling her she won a $15 million sweepstakes. He then mailed her a $2,000 check and instructed her to mail $2,000 and $13,000 checks to men in Utah and Florida in for taxes and fees purposes. She mailed the checks.
The crime was reported because the victim's son discovered the situation and alerted police.
There has been another report from Grapevine of someone receiving a phone call from a man claiming to be from Publishers Cleaning House, saying that the call recipient has won the sweepstakes.
The Grapevine Police Department urges people to stay aware of scammers. They will target the elderly, and can be very convincing. Legitimate sweepstakes companies will never ask for money or personal information.