Fort Worth man wins $2.5 million on Texas Lottery scratch off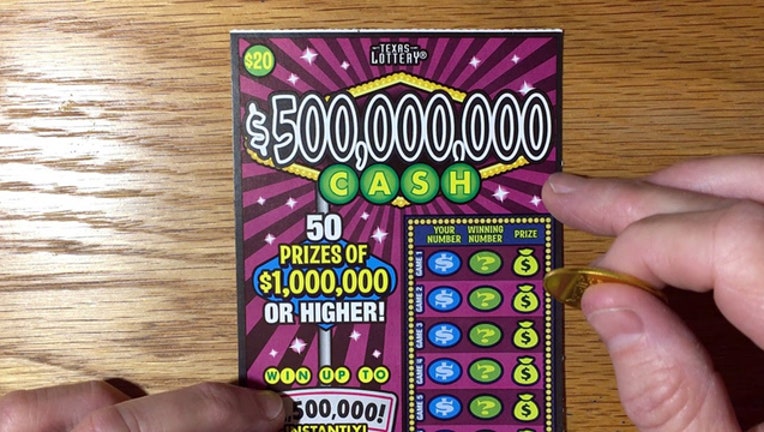 A Fort Worth man has won $2.5 million on a Texas Lottery scratch off.
Johnny Denton won the money playing the scratch ticket game "$500,000,000 Cash." Denton requested "minimal publicity," Lottery officials said.
The winning ticket was purchased at a 7-Eleven in Fort Worth on 3300 Western Center Blvd. The convenience store owner is eligible for a $10,000 retailer bonus for selling the ticket.
Denton was the fourth person to win the jackpot prize on the scratch off game. There are six other $2.5 million prizes available.