Dallas officer hospitalized after crash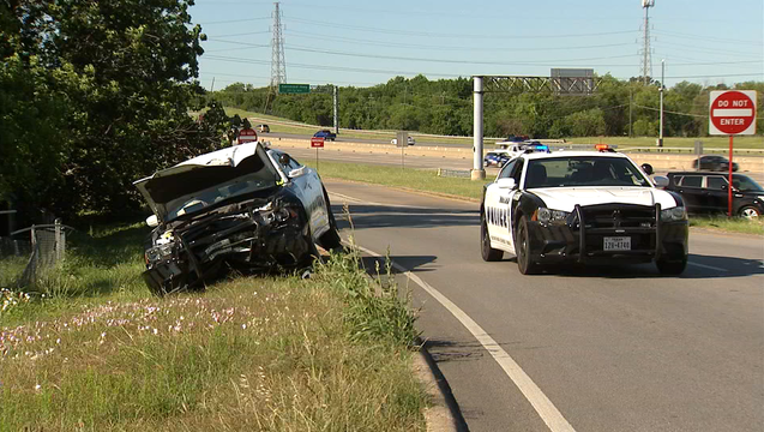 DALLAS - A Dallas police officer was taken to the hospital Thursday morning after being injured in a crash on North Walton Walker Freeway.
Police said the officer was responding to a call at the time. A car stopped on the road at the Jefferson Boulevard exit and that caused a chain-reaction crash.
"The car in front of us stopped. We swerved and missed the car. The police officer hit us from behind," said Shane Daugherty.
"It was pretty powerful. It was forceful," Margaret Daugherty added.
"The couple was on their way to work. They were not hurt.
They said the officer was able to get out of her patrol car but seemed dazed. She was taken to the hospital to be checked out.