Dallas firefighters install smoke detectors in Oak Cliff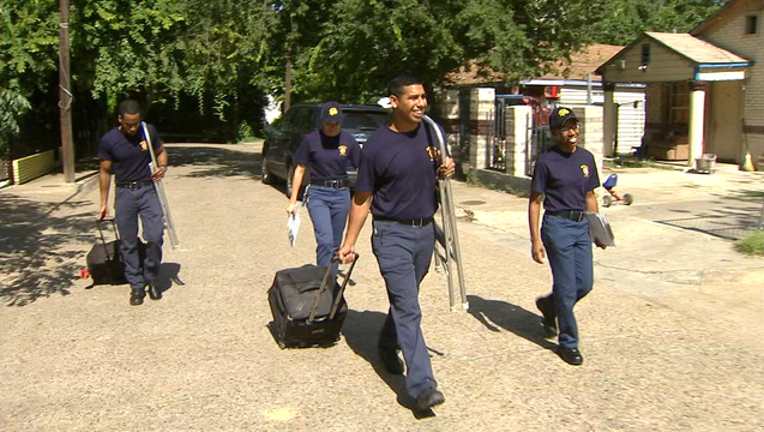 Firefighters returned to an Oak Cliff neighborhood where a quadriplegic woman was killed in a house fire last weekend.
The firefighters went back to remind people of the importance of smoke detectors.
A fire started at a home that did not have smoke detectors in the 1200 block of Valley Street on Sunday afternoon. Four people inside of the home were able to get out.
A neighbor tried to get to Clara Green Brown, a quadriplegic woman who was in the back room, but the smoke and flames were too much.
"In this case, the unfortunate thing is that people don't realize they need them until it's too late," said Jason Evans, Dallas Fire-Rescue. "It can result in significant damage, significant injury. It could also cost you your life."
Firefighters walked the neighborhood on Tuesday, warning people about the need of having smoke detectors that work. They visited 33 homes on 8 streets and installed 100-plus smoke detectors.