Colorado Senate OKs bill aimed at avoiding pot crackdown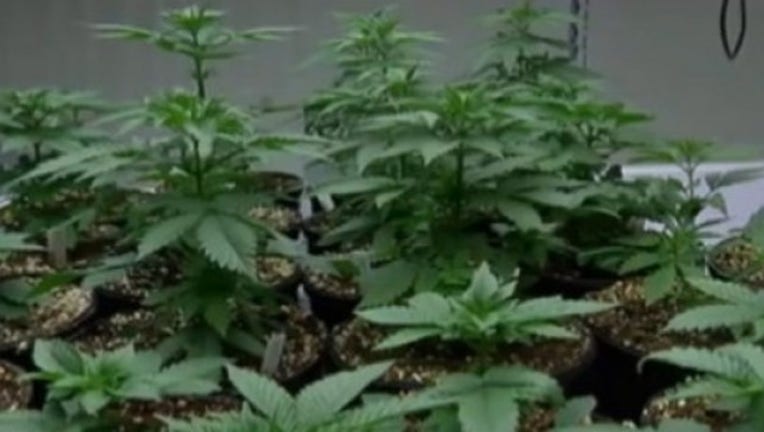 DENVER (AP) - The Colorado Senate passed a bill Wednesday to allow pot growers and retailers to reclassify recreational pot as medical marijuana in the event of a federal crackdown.
The bill is seen as the boldest bid yet by a U.S. marijuana state to avoid possible federal intervention in its pot market. But critics say nothing guarantees that reclassifying pot as medicine would stop federal action.
Marijuana is illegal under federal law, and the Trump administration has given mixed signals on its policy toward U.S. marijuana states.
U.S. Attorney General Jeff Sessions has been skeptical of pot's medical value. President Donald Trump has suggested the handling of marijuana should be up to the states.
Recreational pot is legal in eight states plus Washington, D.C., and medical marijuana is legal in more than half the country.
The bill passed by Colorado's Republican-controlled Senate and sent to the Democrat-led House would allow the state's roughly 500 licensed recreational marijuana growers to reclassify their product "based on a business need due to a change in local, state or federal law or enforcement policy."
Republican Sen. Tim Neville, a sponsor of the bill, has said recreational pot businesses need to have the option of converting their goods into medicinal pot to stay in business.
But opponents say any such move would be costly. Colorado would lose more than $100 million a year because it taxes recreational pot much more than medical pot - nearly 18 percent versus 3 percent.
Governors from the recreational marijuana states of Alaska, Colorado, Oregon and Washington have asked the Trump administration to let the experiment in legal pot continue, saying it's expanded their economies.