Bill limiting out-of-school suspensions for young students signed into law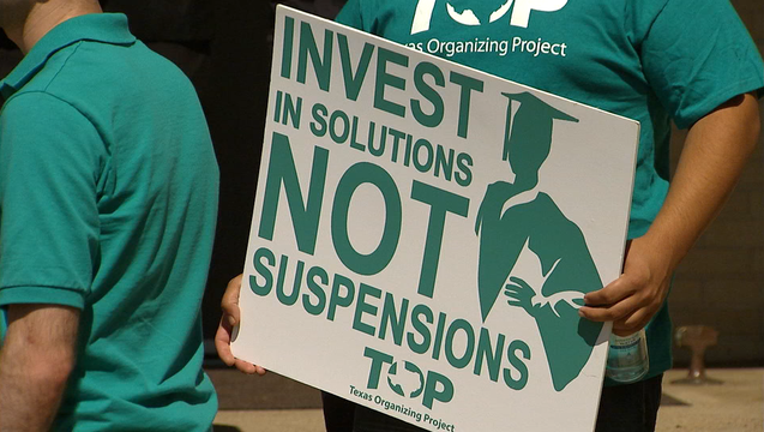 Out-of-school suspensions will be limited for young Texas students, starting this coming school year.
State Representative Eric Johnson's bill, HB 674, was signed into law June 12. It will limit suspensions for children in prekindergarten through second grade. 
"HB 674 will ensure that school districts in Texas find real hardcore solutions for misbehaviors, instead of pushing them out of school through suspensions," a representative for the Texas Organizing Project said at a press conference Wednesday.
Johnson explained Wednesday that students under third grade can only be suspended or expelled for extreme cases of misbehavior, such as bringing guns or drugs to school, or excessive violence. 
Academic studies have showed that young students who are suspended or expelled from school are more likely to drop out of school or face incarceration than students who are not removed from the classroom in their youth. 
Dallas schools trustee Miguel Solis is clear that one of the goals of the bill is to aid African-American children.
"The data are really clear," he said. "In the state of Texas, if you are particularly a young black boy, you are more likely to be caught up in the discipline system but particularly to be out-of-school suspended." 
The bill will go into effect September 1, 2017.