2 Collin Co. children hurt in separate dog attacks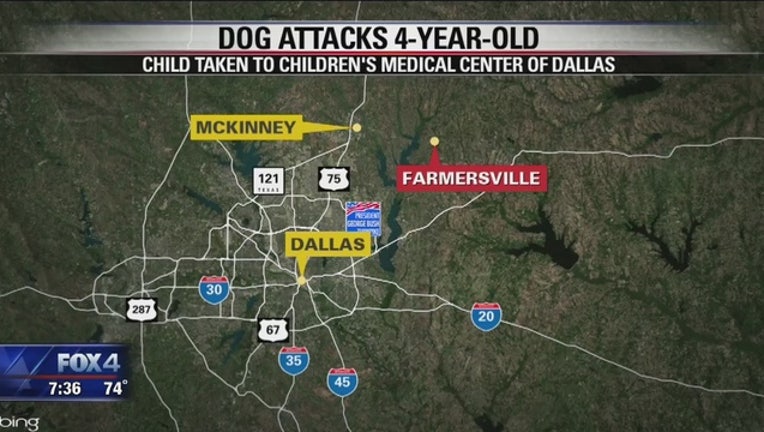 FARMERSVILLE, Texas - Two children are in the hospital after separate weekend dog attacks in Farmersville.
Police said a family's pit bull bit a 4-year-old girl in the Collin County town on Sunday. Family members took her to a nearby fire station and from there she was rushed to the hospital by air ambulance.
The police department did not have an update on the little girl's condition.
Officers took the dog for safe keeping and plan to follow up with the family, police said.
Later that afternoon a woman said her neighbor's pit bull attacked her 5-year-old son. She said the boy was riding his bike when the dog got agitated, broke its leash and bit the child on the arm.
Paramedics treated the boy's arm and took him to a nearby hospital as a precaution.
Police said the dog's owner was able to present current shot records and agreed to place it at the Farmersville shelter until safer housing arrangements can be made.