15-year-old shot and killed during fight at Fort Worth party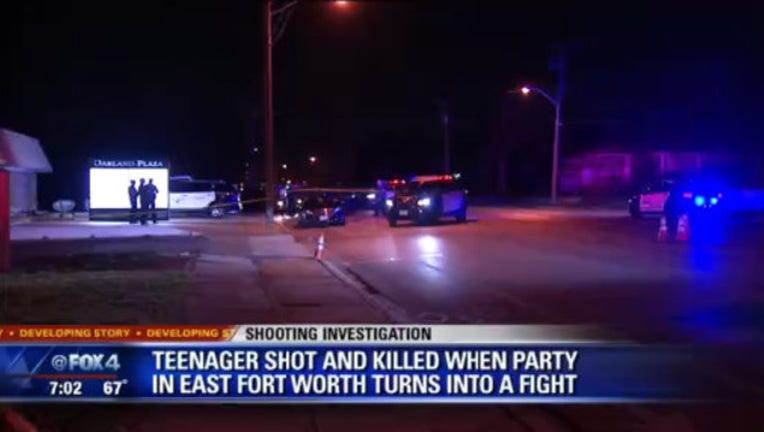 A fight at a party in east Fort Worth ended with gunshots and the death of a teenaged boy.
15-year-old Nakyia Stevens was shot in the head just before 10:30 Friday night, Fort Worth police said.
He was pronounced dead less than two hours later at a local hospital.
The fight started inside a building less than four miles from his home and continued in a parking lot, police said.
One person was taken into custody.
Homicide detectives are investigating.