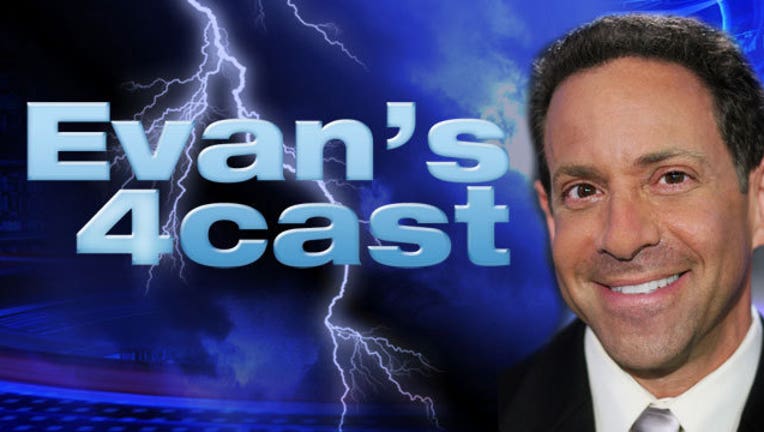 Warmth...eventually yields storms.
It continues DRY today, but after days of south winds...we've pumped up the humidity and the cloud cover. Low clouds will break up PM and allow us back into the 80s most areas with very gusty 20-30+mph winds.
Outside a very low (10%) storm coverage well NW this eve (Bowie-Jacksboro west) it should remain warm and humid tonight as well with lows closer to 70.
Monday will start with a cold front dropping down from Oklahoma into northern areas. There will be a few showers (30%) with the front in the morning...BUT as we heat up closer to 80 PM and the front gets into the MPLEX...a batch of Pacific energy will fire off storms (after 2-3pm). Some may be strong to severe with HAIL and wind being main threats, along with heavy rain. They would continue from DFW south during the evening hours before weakening.
Mon. night into Tuesday...showers are also possible as the front stalls, although they would be weaker. Most rain should end by Tuesday PM...although clouds will keep temps cooler in the low 70s.
By Wednesday, clouds may break up a bit and allow us back near 80...just an isolated PM shower possible.
A stronger disturbance arrives from the west Thu. PM-eve with some stronger storms again possible before it gradually exits Friday (low storm risk again).
At this time, Easter weekend should be warm and humid...can't guarantee rain free BUT it looks relatively quiet.