Hotter end to June, but New Storms for July?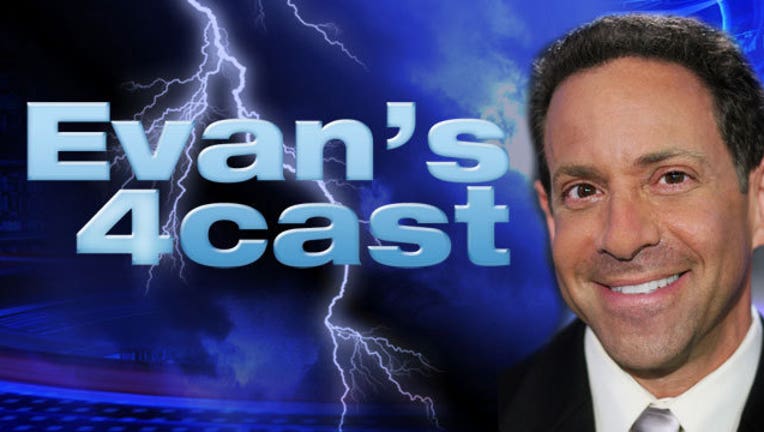 June will end warm and steamy but July? May start with a bang (and not fireworks)!
The disturbance that brought us a scattering of PM storms y'day has moved on. That will leave a building cap aloft...and just give us a seasonably warm and humid day. Highs low 90s. Some cumulus clouds. And a heat index in the upper 90s.
South winds will increase the next couple of days, and so will the heat. Highs in the mid 90s and MUGGY Thu-Fri. Heat index approaching 105 by Friday. Just low 10% rain chances far SE counties.
Friday night a cold front will move down from Oklahoma with a cluster of storms...some strong or isolated severe (wind). The balance of the rain chances will be Friday night into Saturday morning again. There's a low chance for redevelopment that afternoon...mainly south. Assuming the clouds take a while to break up, Saturday's highs will be closer to 90 to start July!
The front retreats Sunday, and we get hot and humid again. Mid 90s. Just a low chance for storms on the Red River.
Monday and Tuesday (4th) are going to be HOT (upper 90s) and muggy. There is potential that some storms in OKlahoma Tuesday edge down, so we have to keep a low chance that day as well.