Williams, Robinson pace TCU over Fresno State 66-59 in NIT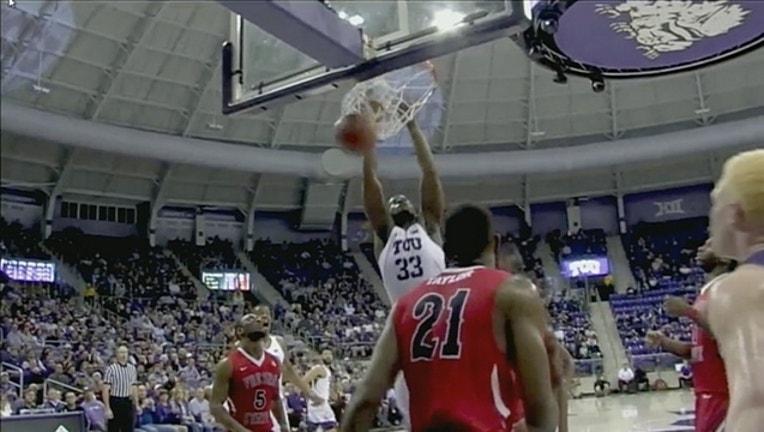 FORT WORTH, Texas (AP) - Kenrich Williams had 13 points and 10 rebounds for his 15th double-double this season and TCU defeated Fresno State on Wednesday night in a first-round NIT game on Wednesday night.
In the second round, TCU, a No. 4 seed, will play the winner of South Dakota and Iowa.
Alex Robinson scored 14 points with five assists for the Horned Frogs (20-15), who held on to win despite missing 4 of 8 free throws in the final 1½ minutes and 16 of 29 for the game.
Deshon Taylor scored 13 points and Jaron Hopkins 12 for the fifth-seeded Bulldogs (20-13), who missed four shots in the last 18 seconds.
Robinson scored eight points in a 15-4 run that snapped the game's final tie and gave TCU a 62-51 lead with 3½ minutes left, enough cushion for down the stretch.
Houston led by as many as 12 points in the first half before the Bulldogs rallied to take its only lead at 43-42 with 11:49 remaining in the game.