Texas Tech opener vs Eastern Washington stays on Saturday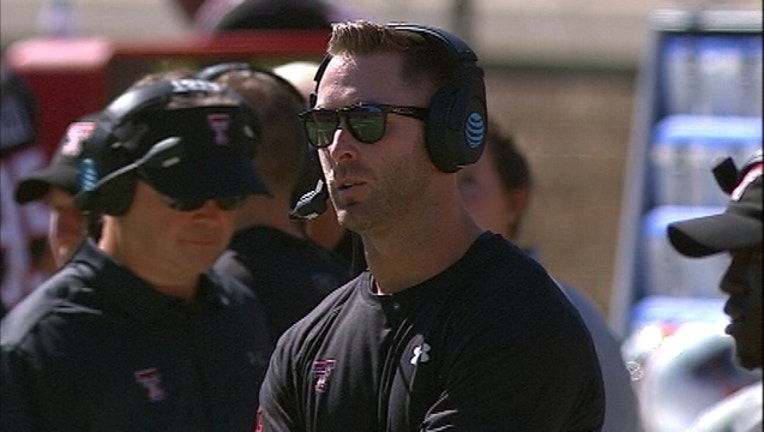 LUBBOCK, Texas (AP) - Texas Tech's football season opener is staying on a Saturday.
Hours after the Big 12 Conference school announced Tuesday that its opener was being moved back a day to accommodate television, Texas Tech said the game would remain on Sept. 2 as originally scheduled.
In between a series of announcements by Texas Tech, Eastern Washington athletic director Bill Chaves tweeted that his school hadn't agreed to a Sunday game.
Texas Tech initially said the game was being switched that Labor Day weekend after a request from the Big 12 and Fox Sports. The school said the decision was made to keep the game on that Saturday after discussions with Eastern Washington, Fox Sports and the Big 12 office.
About 90 minutes after first announcing the Sunday game, Texas Tech issued a statement that the public release of the schedule change had caused conflicts that the school was working to resolve. That resolution came in another release late in the afternoon.
The game will still be televised by one of the Fox networks.
___
More AP college football: collegefootball.ap.org and twitter.com/AP_Top25