TCU baseball reaches regional final with 5-1 win over Virginia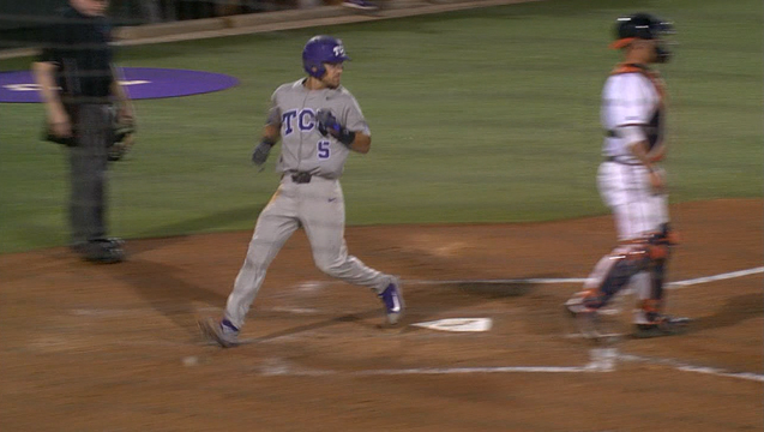 FORT WORTH, Texas (AP) - Jared Janczak took a shutout into the eighth inning, Evan Skoug had an RBI among a pair of doubles and host TCU advanced to the final of the Fort Worth Regional with a rain-delayed 5-1 victory against Virginia on Sunday night.
For the second straight night, the top-seeded Horned Frogs (44-16) wrapped up their victory after midnight in the weather-plagued regional. Durbin Feltman got three straight strikeouts for his 17th save after replacing Janczak (9-0) following a leadoff walk in the ninth. The TCU closer walked his first batter.
The No. 2 seed Cavaliers (43-15) were bumped to an elimination game against Dallas Baptist on Monday, with the winner scheduled to play TCU later in the day. The Horned Frogs, seeded sixth nationally, are going for their fourth home super regional.
Skoug's RBI came in a three-run third that gave the Horned Frogs a 4-0 lead. Zach Humphreys had a pair of run-scoring groundouts.
Andy Weber ended Janczak's shutout bid with an RBI single in the eighth. Janczak gave up six hits and struck out six.