SMU basketball seeks revenge in USC game this December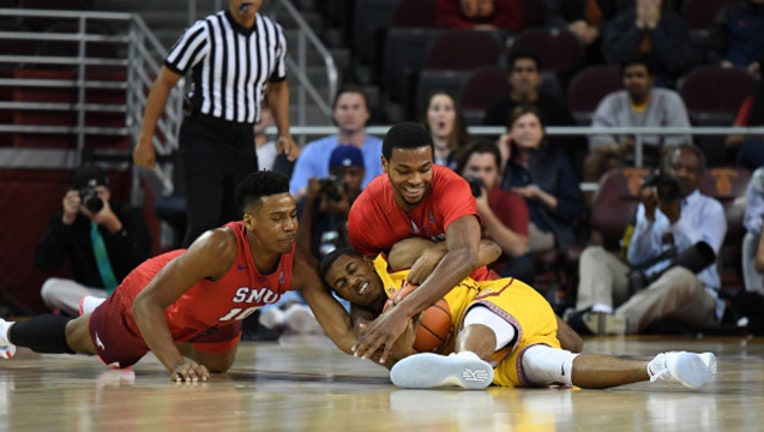 Revenge will be on the mind of the Mustangs when the Trojans visit Moody Coliseum this December.
SMU and USC will play in a rematch of their first round NCAA Tournament game on Dec. 2 in Dallas, college basketball reporter Jon Rothstein reported on Tuesday.
The game is the second of a home-and-home series that started last year when SMU visited Los Angeles.
But the game on the minds of players and fans alike is SMU's heartbreaking NCAA Tournament loss in March, 66-65. The Mustangs were a No. 6 seed and USC was a No. 11 seed.
SMU basketball has already announced 2017-18 non-conference games at TCU and the Battle for Atlantis tournament over Thanksgiving, which includes the chance to play teams like Villanova, Arizona and Purdue.
SMU won a record 30 games in 2016-17 and also won both the regular season and tournament titles in the American Athletic Conference.