Rangers reliever Bush back in Texas with shoulder soreness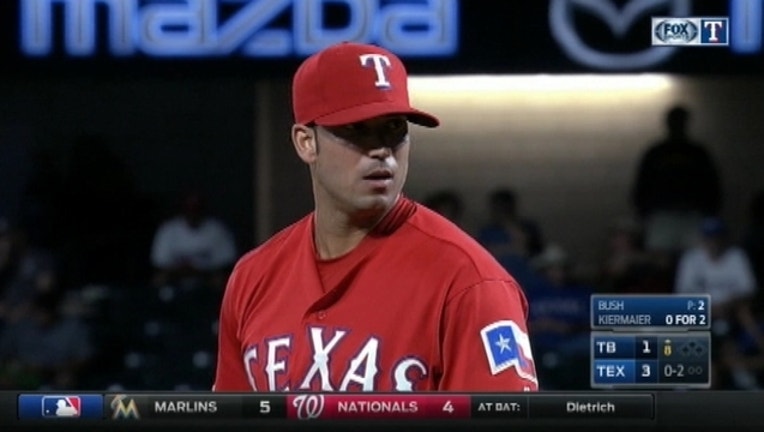 ARLINGTON, Texas (AP) - Rangers reliever Matt Bush has returned to Texas to get an injection in his sore shoulder.
Bush was scheduled to see team physician Keith Meister on Wednesday. The hard-throwing right-hander has been experiencing soreness in his right AC joint, which is a problem he occasionally had last season as a rookie.
The team says there are no plans to put Bush on the disabled list.
Bush will miss the final two games against the Angels in Los Angeles, where closer Sam Dyson gave up three runs in the ninth inning Tuesday night for his second blown save in four appearances. Bush is expected to meet the Rangers in Seattle for the start of their next series Friday.
Bush has a 4.91 ERA in three appearances this season.