NFL could reach settlement in Ezekiel Elliott case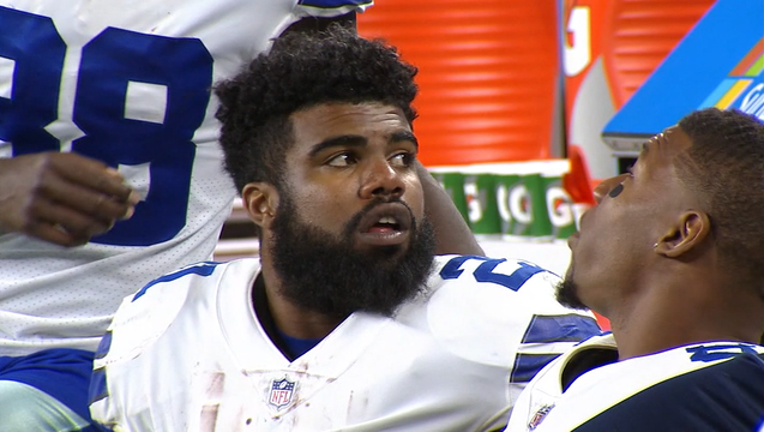 With his suspension on hold, Cowboys running back Ezekiel Elliott is good to go for this Sunday's game against the Redskins.
Yet, at least one legal observer thinks it might be the perfect time for the NFL Players Association and the NFL to reach a settlement in Elliott's case.
The attorney doesn't think this settlement will likely happen. He called the NFL and the players' union the "Hatfield and McCoys" when it comes to their relationship during the legal battles. But he does believe it might be beneficial for both sides.
After a strong performance Sunday, Elliott will be back again. His six-game suspension over domestic violence allegations is still temporarily blocked, but the question that remains is for how long?
Florida-based sports law attorney Daniel Wallach has been closely following the case. He says the time is right for a settlement.
"I know Cowboys fans don't want to hear it, but do you want to take two games now or potentially six games next year?" the attorney said.
Wallach says the NFL stands to lose a lot if it ultimately loses the case. Elliott's attorneys have argued it was unfair that Elliott was not able to cross-examine his accuser and review certain notes. If the NFL loses, that could create a precedent and force accusers to appear in future cases.
"So this can actually in a really subtle way end up rewriting the NFL's domestic violence policy by requiring the accuser to show up and participate in the arbitration," Wallach said. "That is a very dangerous precedent and could create a chilling effect for witnesses to come forward."
Elliott has already claimed victory by temporarily blocking the suspension twice while the legal battle continues. He could do it a third time during a hearing in New York on Monday.
But Wallach says even if Elliott wins the long game, he'll likely just go through arbitration again and the suspension could come right back.
"If the NFL can cure the mistakes that it made in this round of arbitration, in all likelihood Elliott will have no basis to argue against any future discipline," he said.
If both sides won't even talk settlement, a federal judge could order they go through mediation. But that doesn't mean they would settle.
Elliott's case will be before a New York judge on Monday. Elliott's temporary restraining order that lets him continue playing is set to expire, so the judge will decide whether to block the suspension long-term while the legal battles continue.