Beltre in Rangers' lineup, could play in WBC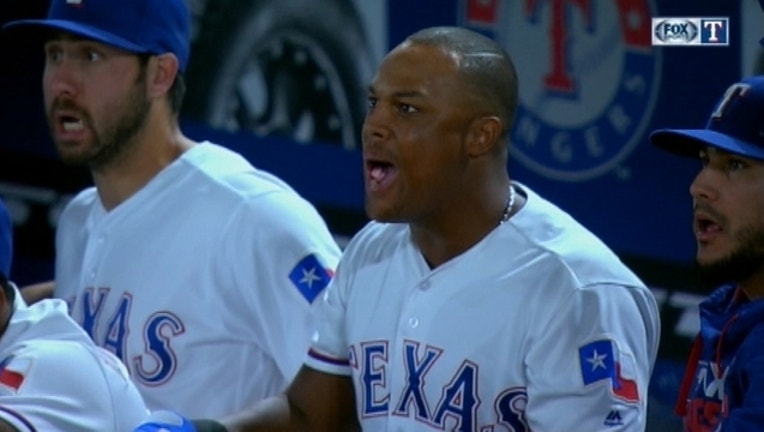 SURPRISE, Ariz. (AP) - Adrian Beltre was in the Texas Rangers' lineup Friday for the first time this spring training and could play for the defending champion Dominican Republic in the World Baseball Classic.
Beltre had not played in the Rangers' first seven games because of a strained left calf, an injury sustained Feb. 14 during a workout at his California home.
Will Middlebrooks was in the original starting lineup at third base against Seattle, but Texas revised the batting order after Beltre consulted with Rangers team physician Dr. Keith Meister.
"He told me the MRI looks better, that it was about 85 percent healed and he didn't expect it to be healed right now," Beltre said. "It's going to take some time to be completely healed. But according to what he sees and what I've been doing running and everything with no setback and no discomfort, that's it on me."
Beltre, who is 58 hits shy of 3,000, fielded two ground balls flawlessly and went hitless in two at-bats. He left after three innings in the Rangers' 8-2 victory.
"I feel OK," Beltre said. "I didn't feel any discomfort, any problems. I know something is still there. ... I just needed to be out there to see how it was going to feel. I could not make any decisions without getting on the field and knowing. I don't have to feel 100 percent."
Beltre's only WBC appearance was in 2006.
A five-time Gold Glove winner who turns 38 next month, Beltre hit .300 with 32 homers, 31 doubles and 104 RBIs last season.
He said he is most cautious about the "first step coming of the box."
"I've been doing a lot of lateral stuff and it's no problem," Beltre said.
He said he would like to play in another game or two with the Rangers before making a WBC decision. The Dominicans open against Canada on Thursday in Miami.