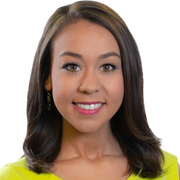 Ashley Paredez will be joining FOX 4 as a Good Day reporter. 
If Ashley's name sounds familiar, that's because it is. She is an anchor-reporter at FOX 7 in Austin and has reported on big stories for our viewers.  
Prior to her work in Austin, Ashley was at KFDA-TV/KZBA-TV in Amarillo as a producer, executive producer, anchor and reporter.   
Ashley is a graduate of the University of Texas at Austin, holding a degree in Broadcast Journalism.
The latest from Ashley Paredez
The weather in North Texas did not stop thousands of people from coming out to the second day of the Plano Balloon Festival.
Charitable organizations are hoping for another record-setter for North Texas Giving Day. The day makes a real difference for so many.
Allen High School in Collin County is a mega school with a student population larger than some cities. Fitting in can be tough but a mentoring program is making the transition easier.