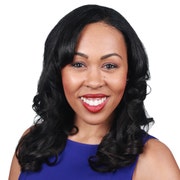 You never know where life will lead you so my motto is to just enjoy the ride. My journey has taken me through six states, across the Atlantic and back, and now I'm happy to call Texas my new home!
As a native of both South Florida and Southern California, I enjoy the sunshine, clear water, and the great outdoors! I graduated from the George Washington University in Washington D.C with a degree in communication. During my time in the nation's capital, I had the opportunity to intern for Al Gore's Climate Project, a non-profit dedicated to climate change education. And as a student tour guide, I broke the record for the highest number of campus tours given in a single month: 27!
After graduation, I moved back to the Sunshine State and signed up for quite the magical experience at Walt Disney World. After ace-ing my "Magic Carpet Class" training at Disney University, I worked as a Vacation Planner helping guests create the perfect Disney experiences tailored to their families. I also had the honor of "wearing the plaid" at City Hall in the Magic Kingdom as a Guest Relations Cast Member.  
My travels eventually took me up north to the Empire State, where I earned my Master of Science in Broadcast and Digital Journalism at Syracuse University's Newhouse School of Public Communications. I fell in love with the craft: writing, editing, reporting, researching, shooting, and spending hours laser-focused on creating a credible and compelling story. Before graduating, I interned on the Assignment Desk at KABC in Los Angeles.
From there, I spent a summer as the Washington-based bureau reporter for Springfield, Missouri's KOLR 10. I enterprised stories about national issues including climbing student loan interest rates and the Defense of Marriage Act. I had the chance to interview prominent members of Congress such as Senators Claire McCaskill and Roy Blunt.
Next up, the Natural State where I spent two years in another capital city: Little Rock. I covered a wide range of stories at KTHV including the devastating 2014 tornadoes in Vilonia and Mayflower, the kidnapping and murder of real estate agent Beverly Carter, the 2014 midterm election, and the 2016 Presidential Election primary campaigns of both Hillary Clinton and Donald Trump.
I bet you can't guess where I went next! Yep, another capital city! This time, I landed at KOVR CBS13 in Sacramento, California. For three years, I told stories reaching from the snowy sierra at Lake Tahoe to the rolling hills of wine country. In 2017, I received an Emmy nomination for my breaking news coverage of Stockton Mayor Anthony Silva's arrest amidst allegations of sexual misconduct with minors.
When I'm not reporting, I'm enjoying a bike ride along the river, a night of karaoke, or an episode of Game of Thrones (#TeamStark). I can't wait to explore the Dallas/Fort Worth area (And try all of the barbecue asap) and take road trips to all of the nearby Lone Star cities! I was bitten by the travel bug long ago, but it made a permanent home in my heart after spending a semester in Barcelona during college. 
You can catch me reporting for FOX 4's top-rated 9pm newscast. I'm a night owl so stay up and catch me again at 10pm!
We'd love to hear your thoughts and story ideas. You can reach me at macy.jenkins@fox.com
The latest from Macy Jenkins