Shots fired during fight outside Richardson sports bar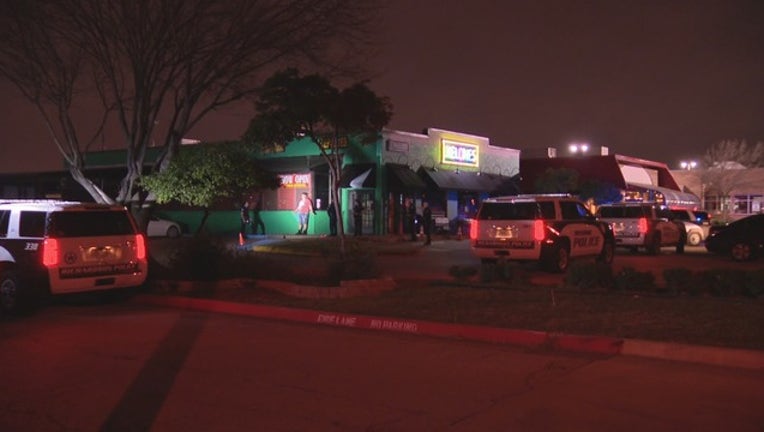 RICHARDSON, Texas - A bar fight led to shots being fired just outside a Richardson sports bar early Saturday morning.
Police say this happened just after 2 a.m., outside Melones Sports Bar on Belt Line Rd.
Officers responded to the bar after hearing gunfire. During their investigation, they determined that there had been a fight between two groups that had started inside the bar, and then ended in the parking lot.
During the fight, police say one person fired shots in the air.
One person was injured during the fight and treated by paramedics, but no one was injured by the gunfire.
No further details have been released by police.