Parker County cardiologist arrested for assault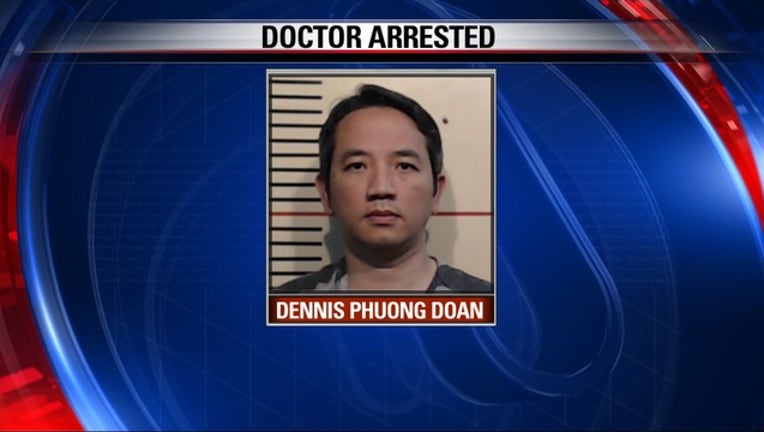 article
WEATHERFORD, Texas - A North Texas cardiologist is accused of assaulting a female patient.
Police in Weatherford, west of Fort Worth, arrested Dr. Dennis Doan on Thursday. He was booked into the Parker County jail and charged with assault causing bodily injury.
The alleged incident happened on Jan. 12 while a 43-year-old woman was in an exam room with Dr. Doan. She told police he squeezed and roughly massaged her breasts, causing her pain and discomfort.
The victim also said the doctor made lewd and inappropriate comments about her breast.
Detectives believe there may be other victims. Anyone with information should call Sgt. Jason Hayes at 817-598-4310.