North Texas high speed chase suspect charged with drug possession, evading arrest
KAUFMAN COUNTY, Texas - A suspect who lead authorities on a high speed, multi-city chase on Monday has been charged.
The chase started near Forney, but weaved along parts of I-30 and 635 in Dallas, Garland, Mesquite and Rowlett.
19-year-old Emmanuel Arop Makue Bol was booked into the Kaufman County jail on Monday.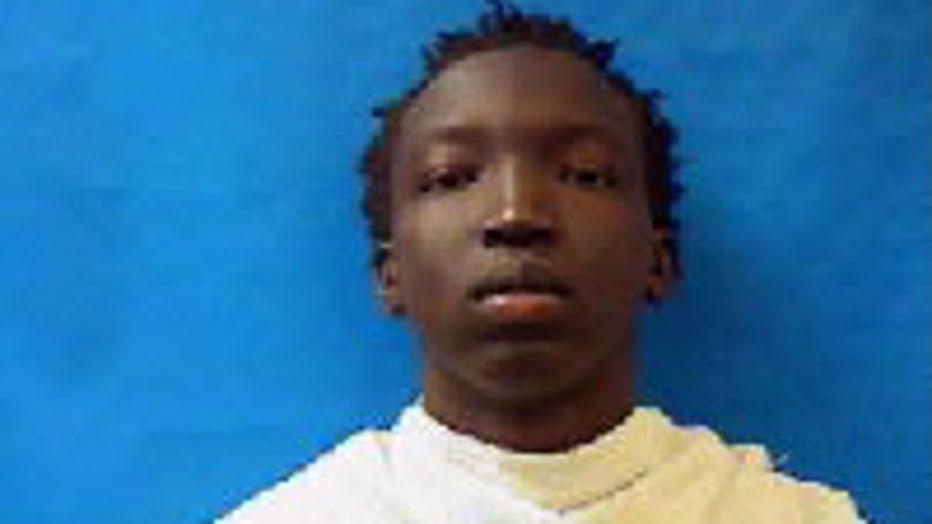 He is facing multiple charges including evading arrest with a vehicle and two counts of drug possession.
The chase began in Forney around 1 p.m. on Monday when Kaufman County deputy constable Antonio Britain noticed a fake paper tag on a black Mercedes. 
"The driver failed to pull over to the immediate right and stop. He went on to the service road, and you can see that he immediately jumps onto the highway," said Kaufman County Constable Jason Johnson.
The chase went on for 2 hours and 46 minutes.
The fake duplicate tag has recently been highlighted as a major concern for law enforcement across Texas.
Johnson says his agency has a task force scouring the streets looking for the fake plates.
"We don't know if the car is stolen. We don't know if he's just committed a serious offense. He's running for a reason and he doesn't want to stop right?" Johnson said.
The chase spanned all over the east side of the metro area, topping speeds of 100 miles per hour.
SKY 4 followed the chase throughout the area, from highways to side streets.
Deputy Britain eventually had to drop out of the chase because he ran out of gas.
"We thought maybe we had him in, but that's when he started to drive the wrong way,"
Footage from SKY 4 shows Bol hitting a car as he is trying to shake the law.
"The driving that he's doing, we're not doing this. He's doing this and we can't keep on allowing this to happen," said Johnson.
Bol eventually hopped out of the Mercedes and tried to escape on foot, hopping fences and running in between houses in a North Dallas neighborhood.
He eventually gave up when Deputy Constable Aaron Ross and K9 Tina show up.
"K9 Tina did her job. She tracked him down and K9s, the way they are trained, once they do a job they want their reward so in that situation she wanted it," said Johnson.
Suspects facing numerous charges for wild chase through Dallas with baby on board
The Constable's Office says inside the Mercedes they found fentanyl, marijuana, and ecstasy.
Kaufman County has seized Bol's vehicle, which is allowed under state law for those who try to escape police in a vehicle. Police can also take your car if you use a vehicle to transport drugs.
Court records show Bol had been busted with fentanyl in Dallas County back in May and was indicted on that charge on August 9.
Bol was already out on bond for the Dallas County drug case.
The new charges could put him back in jail in Dallas if the judge in that case revokes his probation.