Hit-and-run driver that killed motorcyclist in Wise County sought by police
RHOME, Texas - Police in the Wise County city of Rhome are seeking the public's help to find the driver who killed a motorcyclist after forcing him off the road.
"He always had an ear and a shoulder for anybody," Laranna Brown said.
Friends of Jerry Wayne Newton say he loved worshiping at Aurora Baptist Church in Wise County.
"He would be the first person coming in the door," Jonathan Chrisawn said.
Newton's signature is visible on a form for an upcoming retreat. His motorcycle, a part of who he was, was almost always parked out front.
"He was just real and authentic," Scott Bagg said.
While riding his motorcycle Friday morning, the 55-year-old was killed after being forced off U.S. 287 by a driver who did not stop, according to the Rhome Police Department.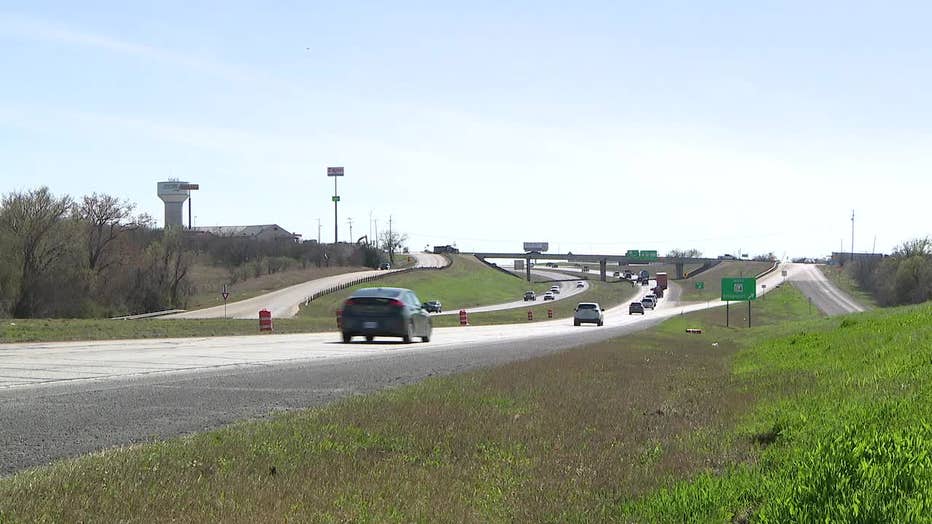 "He actually forced him past the shoulder, into the grassy median, where he lost control and crashed," Rhome Police Chief Eric Debus said. 
Chief Debus said the suspect's vehicle description is a dark or silver colored pickup truck with a white trailer.
The trailer was orange on the bottom, with a black tarp covering a water tank.
"Got into some sort of road rage incident with Mr. Newton, who was on his 2014 Harley Davidson," Debus said.
Debus said Newton was wearing a helmet and was not the aggressor.
Witnesses told police the other driver actually chased after Newton.
"Mr. Newton and the motorcycle attempted to race away and get away from the truck, but the truck continued to pursue him and chase him down, and then actually swerved toward him several times," Debus explained.
Police are also searching for a second vehicle, black truck that was also hauling heavy equipment, that was possibly traveling with the suspect vehicle.
"I think drivers sometimes look at a motorcycle, just see the motorcycle, don't see the person," Sabra Chrisawn said.
Newton's friends wonder if the suspect lives nearby.
"We could know this very person who caused this," Sabra added.
They said Newton leaves behind a wife, three sons, and grandchildren.
"The nicest guy you'd ever care to meet," Jonathan Chrisawn said. "Jerry was always the first to turn around looking for a hand to shake."
Saturday, it was the motorcycle of one of Newton's friends that was parked outside the church, instead of the one that crashed.
"And it's just sad because he loved that machine," Jonathan added. 
As his friends shared stories of how he made them feel.
"But we never felt like coworkers, we felt like a family, and Jerry was a brother to us," Brown said. 
They believe they know how Newton would treat the driver responsible for his death.
"Jerry would be the first person to tell that person who did this, I love you and I forgive you, and he would help him to learn to make better choices," Brown added.