2 men shot at Garland apartment complex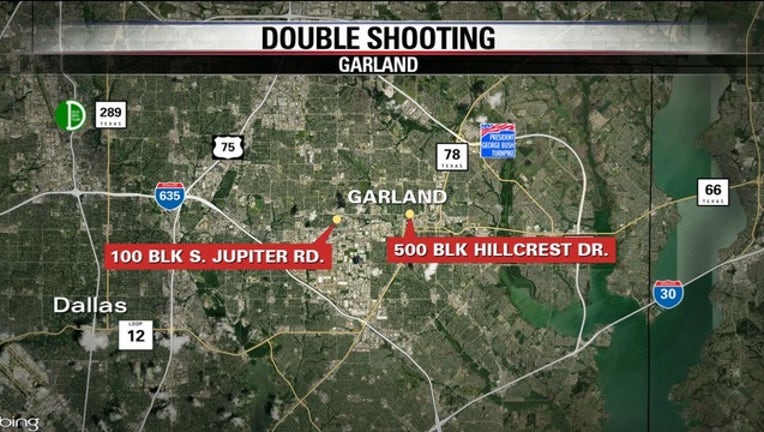 article
GARLAND, Texas - One man was killed and another was wounded in a shooting at a Garland apartment complex.
The victim, 51-year-old Leonardo Rodriguez, was found shot at an apartment near Jupiter Road and Walnut Street Monday night. He was pronounced dead at a hospital.
Police got a call about another gunshot victim at a house two miles away. He was taken to the hospital with non-life-threatening injuries.
Detectives believe both men were shot at the apartment complex. They are trying to determine what led to the shooting.
No arrests have been made.