1 dead, 2 critically injured after crashing into back of Dallas Co. deputy's vehicle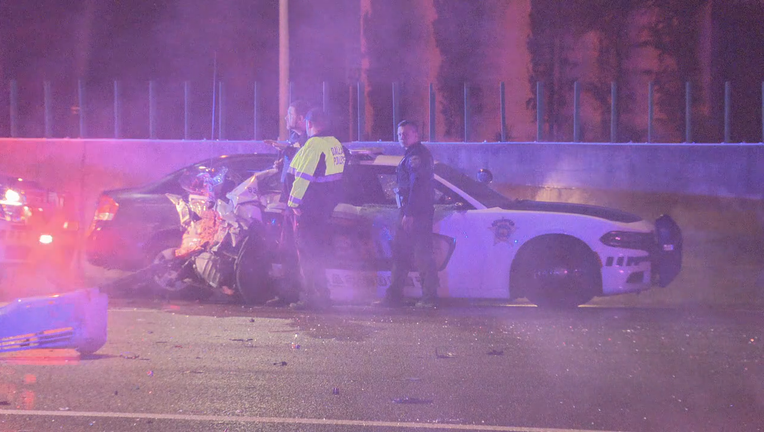 DALLAS - One person is dead, two others were critically injured, and a Dallas County Sheriff's Office deputy was injured following an overnight crash involving several vehicles in Dallas.
The crash happened just after 12:30 a.m. Sunday, after two deputies were assisting a stalled car.
A deputy was using his vehicle to push a stalled car on northbound I-35, near Oak Lawn Avenue, off the highway as the other deputy was blocking traffic.
That's when deputies said a car slammed into the back of the deputy's vehicle that was blocking traffic, causing a chain reaction involving eight vehicles in total.
The car that crashed into the deputy's vehicle had two people ejected. Those two males were taken to Parkland in critical condition. A 17-year-old, who was not ejected from the vehicle, was pronounced dead at the scene.
A deputy was treated for leg and neck injuries.
Authorities said charges will likely be filed after it's determine who the driver was.
READ MORE: 
Euless PD detective killed by suspected drunk driver while driving with family
Dallas woman walking her dog killed by potential street racers